Understanding Marking Issues
Up to 80% of all coatings failures at airfields around the world can be directly attributed to inadequate surface preparation, which affects coating adhesion. The result is markings that become unsafe, faded, cracked, worn and hard for pilots to see.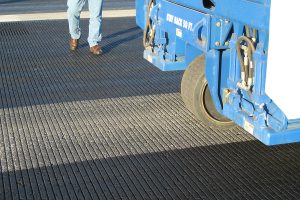 Surface Preparation
Hi-Lite's technicians recognize that proper surface preparation is the key to achieving the maximum paint adhesion to any airfield surface. Surfaces that have been improperly prepared or cleaned can compromise the paint's bonding ability.
Concrete Surfaces
Concrete surfaces usually contain a top layer of cure compound. Eventually this compound turns to powder and wears off the surface. Paint applied to cure compound
 is destined to fail, as it adheres to the cure compound rather than the surface itself.
Asphalt
Asphalt contains oil, which rises to the surface soon after installation. Although surface preparation will not change the nature of asphalt, Hi-Lite will clean the asphalt prior to the final application of paint. This maximizes the expected lifespan of the markings.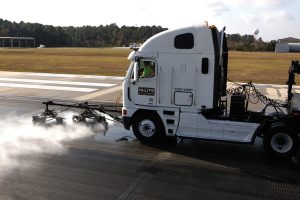 Painting Surfaces
Painting surfaces that have paint build-up or peeling/flaking issues will cause the existing paint to continue to fail. Any paint applied directly to a surface will have slight shrinkage as it cures. The paint bond is only as good as what's underneath it.
Surface Contaminants
Hi-Lite removes surface contaminants such as fuel, oils and even mold and mildew prior to painting. Whether the surface is asphalt or concrete, cleaning will ensure that the paint forms a solid bond with the existing surface.